Offsite construction is seen by many as a vital element in the future development of the construction industry. When time and money are of the essence, offsite techniques offer a number of significant advantages over more traditional building methods. They are far less subject to the vagaries of the British weather. This helps to ensure projects are completed on time and to schedule.
What's more, the infinite variety of finishes and designs means that offsite projects are now often indistinguishable from traditional builds. The end result is an attractive and functional building that sits well in its own space, both environmentally and architecturally. When you combine this with reduced cost, often improved quality, added safety, speed of construction and sustainability, offsite looks set to become the new norm.
What is offsite construction?
Offsite or modular builds consist of elements of the building designed and constructed under factory conditions, away from the installation site, using structural steel and thermally insulated panels. Using these techniques, the groundwork can be prepared onsite and a weatherproof construction can be completed within days or even hours.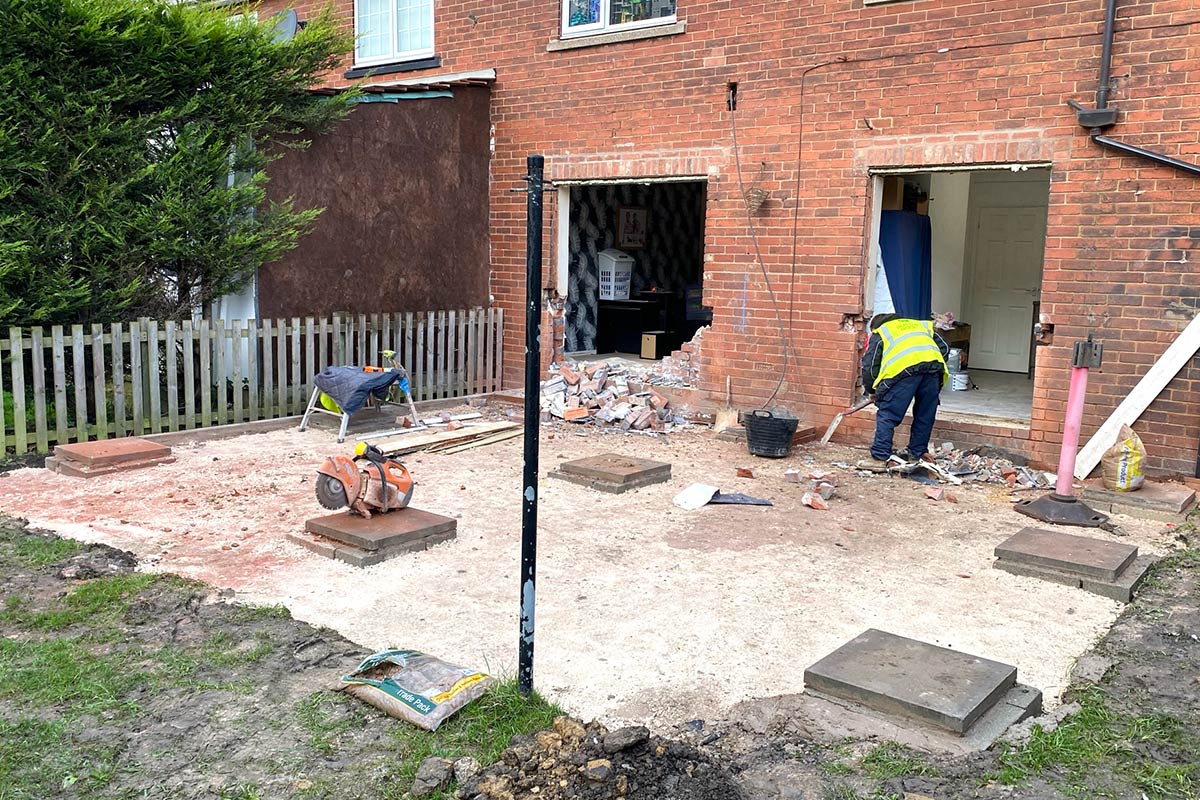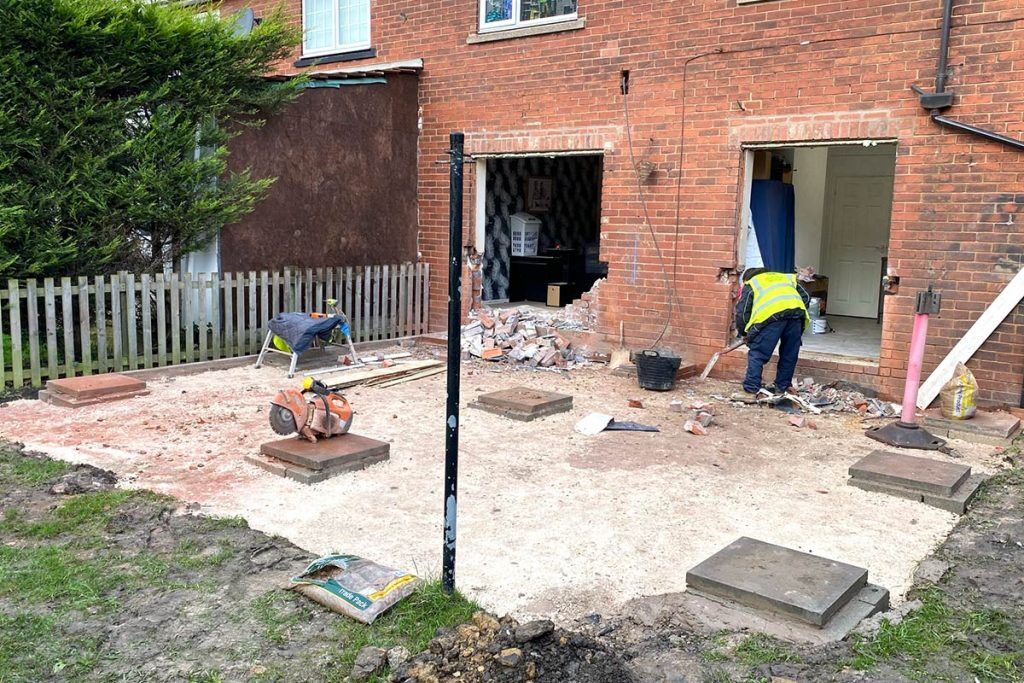 Offsite construction meets all the performance and quality requirements of traditional building methods. With key components of the build constructed offsite – often even as far as 'first fix' electrical and mechanical fittings – the advantages of speed and reliability become evident.
No limitations on size, height and form
The offsite elements can comprise the entire building or even just sections of the building and are not limited in terms of size, building height or impact. As an example, work is now underway in Singapore on a twin tower development. When completed in 2023, this will be the world's tallest modular construction. Modules are being delivered 80% complete with interior finishes in situ including doors, plumbing and electrics.
Supporting increased demand for modular manufacturers has developed new ways of designing and transporting the units. A clever 'flat pack' approach is enabling these techniques to be used for buildings requiring higher ceiling heights. This is clearly illustrated by a recently completed community centre in Nevendon, Essex.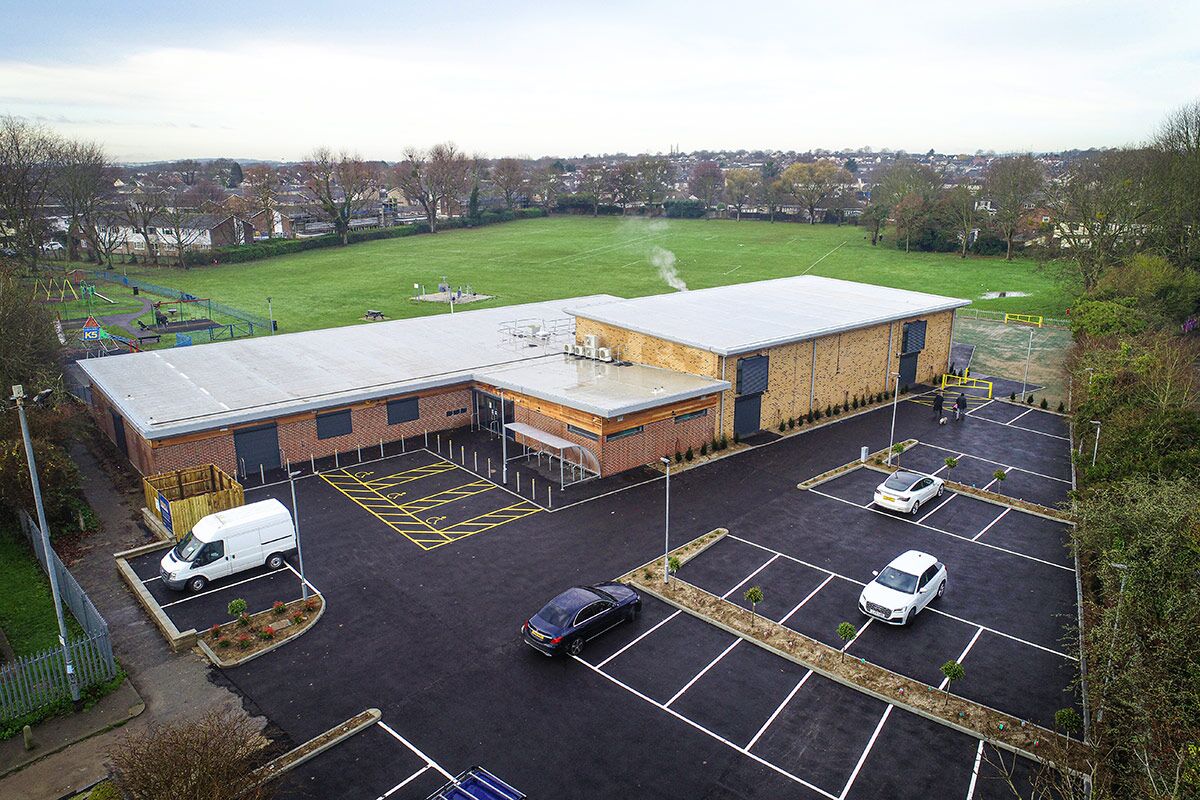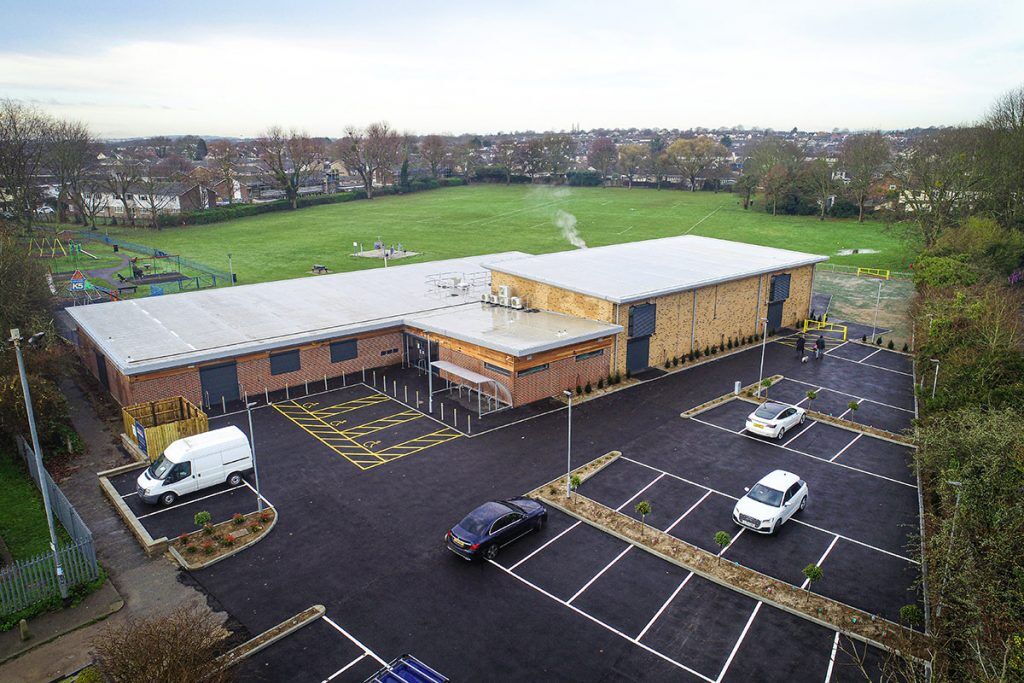 This facility features a section with a ceiling height in excess of six metres to accommodate a sports and events hall.
Functional, flexible, practical
Offsite construction can be used for almost any build. Examples include:-
So what are the key advantages and benefits?
It's much faster
Groundworks can be completed on-site at the same time as the building units or bays are being constructed in a factory setting, reducing build times significantly
Project delivery is easier to schedule and more reliable, reducing issues such as weather delays
Quality standards can be improved
Factory builds are far easier to control from a quality point of view; the quality control systems employed under factory conditions can reduce time spent on onsite snagging
Installation teams are usually specialists in the field who are highly skilled in managing and delivering this type of project
It's safer
Typically, this type of construction requires fewer deliveries to the site and fewer requirements for working at height
Production line manufacturing systems facilitate a safer working environment which is generally clean, warm, more comfortable and reduces exposure to UV
It's cheaper
Projects are typically delivered to a tighter time schedule
There can be real cash flow benefits
Greater scheduling reliability reduces the potential for downtime due to weather and other uncertainties on site
Reducing on-site labour intensity can usually be achieved
Offsite construction is more sustainable
Offsite builds have been demonstrated to produce the same assets with just half the levels of waste
Reduced deliveries to site contribute to reducing congestion and pollution. Recent research suggests this can be between 20% and 60% in terms of tons of CO2
Buildings constructed offsite can result in more consistent build quality and improved air tightness, with savings of up to 25% over the life of a building
Precision made steel frames minimise air leakage and result in lower running costs and improved thermal efficiencies
Impact on productivity and growth
The financial, environmental and social benefits of offsite construction methods would seem to be clear. However, research shows that only a small percentage of construction projects in the UK are designed and built this way.
"Revolutionising UK construction through off-site methods would allow the sector to combine effectively with our already globally recognised architects and engineers to create what could become a major export market for an outward facing UK economy. With the UK now looking to forge a strong post-Brexit economy, it is now the time to seize the opportunity and modernise UK construction."

http://wpieconomics.com/WPI-Economics-Value-of-Off-Site-Construction-April-17.pdf
This report suggests that if the UK completed 25% of projects using offsite construction methods, this could result in an increase in GVA (Gross Value Added) per job of 3.6%.
Moving forward: Offsite construction in a post-COVID era
The education factor
The UK government is currently engaged in a ten-year school rebuilding programme supported by over £1bn in additional funding. The first 50 projects are already underway and are designed using modern construction methods. Offsite construction (also known as volumetric modular technology) is expected to play a significant role here.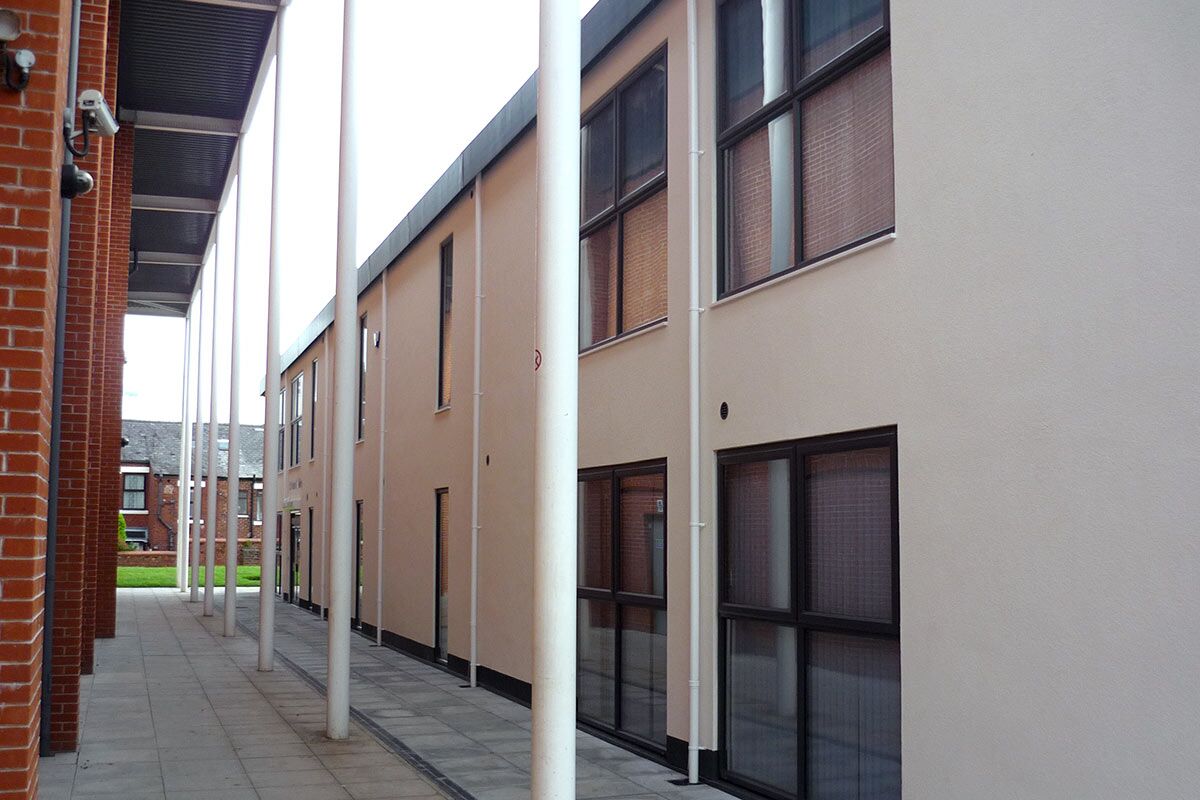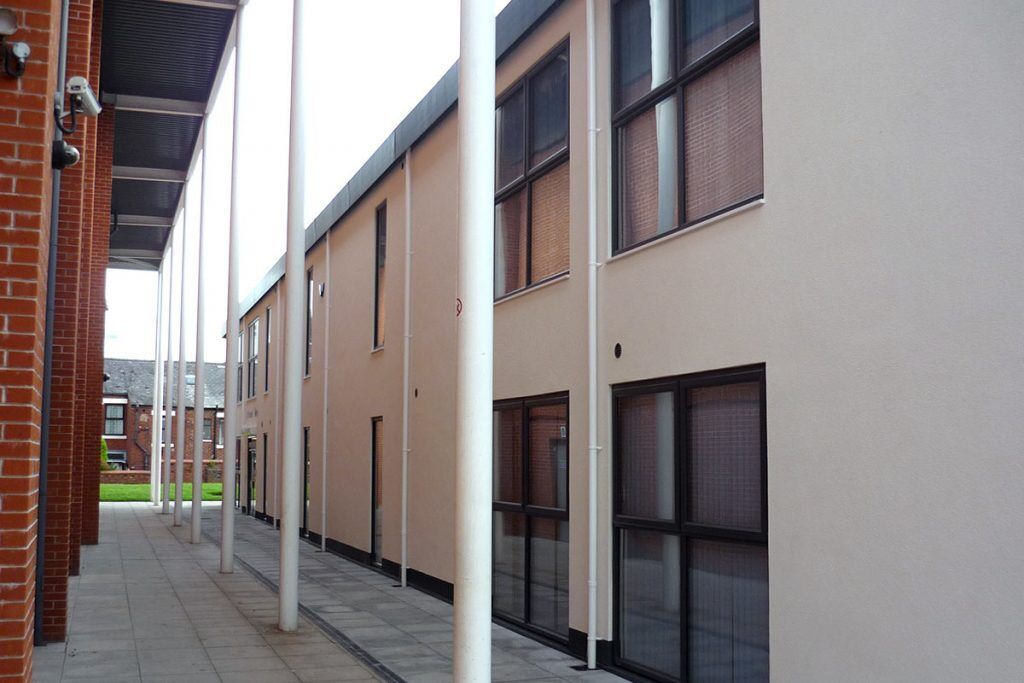 This is complemented by the Department for Education commitment announced in 2020 to deliver some 30 offsite schools a year. In short, offsite construction has a major role to play in getting school building programmes on track to meet net zero targets as well as providing purpose-designed environments to help students and teachers make up for lost time during the COVID-19 pandemic.
Offsite construction the new norm post-COVID?
Almost every sector of the economy has been severely impacted by the pandemic. However, recent studies by AMA Research (specialists in construction industry research) suggest that the construction industry will experience an upturn from the Covid-19 pandemic. Offsite construction is set to become the new norm. Into the future, it presents a number of advantages for the 'new normal', using a factory environment, modern production methods and increased efficiency matching the requirements of fast track building projects.
Arriving on-site with a building that is almost complete and ready to install can only be positive in achieving speed, quality and efficiency combined with value, safety and performance.